We gather only the information we need to personalise your experience on CityFALCON and to identify you (so we personalise it to the right person!).
If you want to know what data we have collected, you may request a copy and we'll send it to your registered email address as a PDF.
Simply head to the Account Portal and click Export Data. It's as simple as that.
On desktop click Manage Account (red arrow) then Export Data (yellow arrow):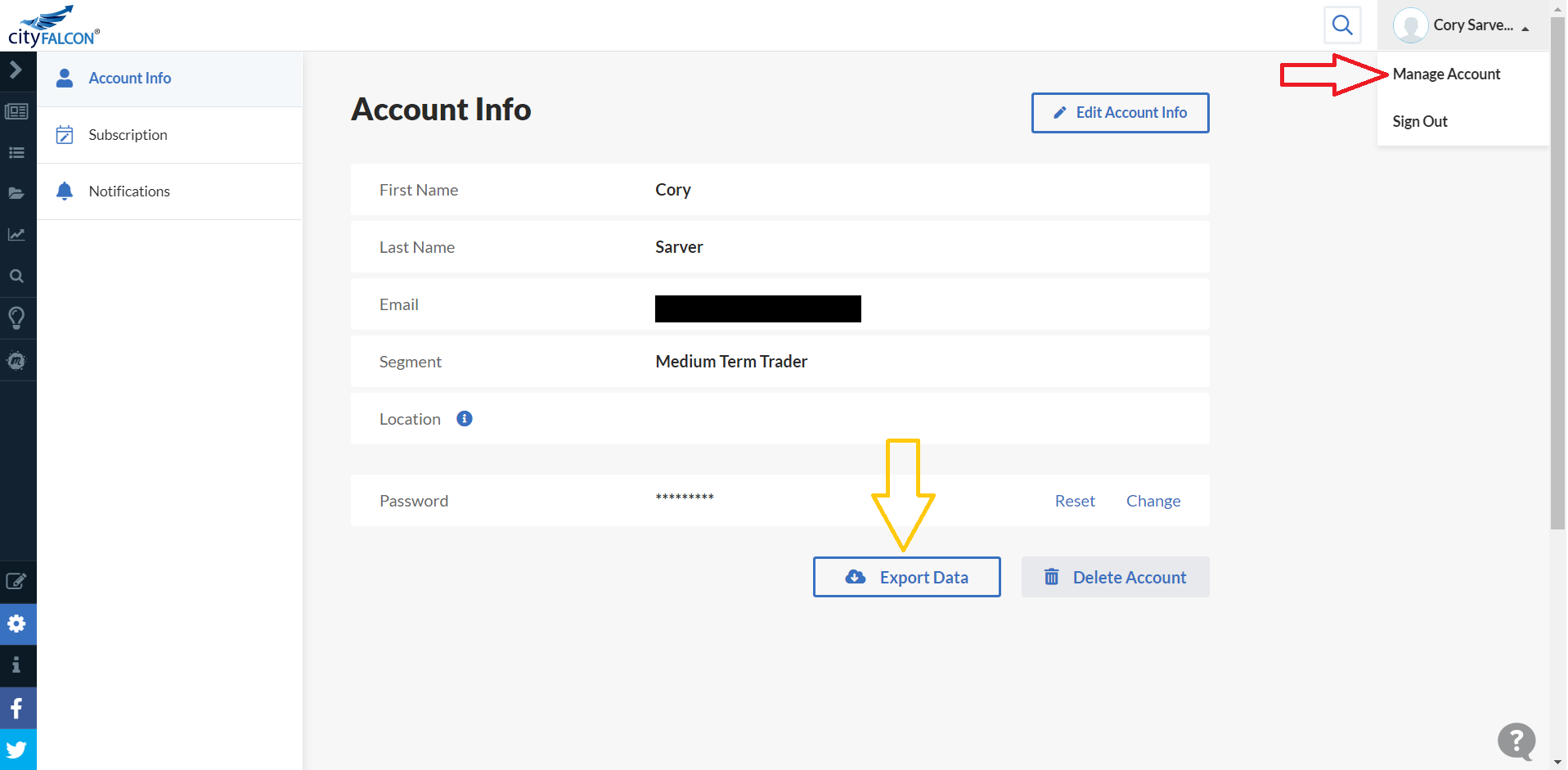 And on mobile, get to the Account portal from the More tab (red arrow) > Account (yellow arrow), and finally export data (red oval):